INNOVATION CENTER DENMARK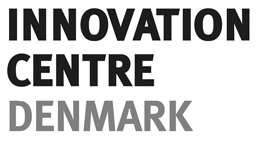 DANISH IDEAS. GLOBAL SOLUTIONS.
All great change comes from innovation. However, ideas don't change anything just by existing. Alone in the dark they will wither and fade.
They need exposure like all living things. To be nurtured and matured. Challenged and tested. They need to be connected.
At Innovation Centre Denmark, our mission is to do just that. To connect Danish innovation to global markets. To make sure that we go beyond ideas. We strive to form the bonds that create lasting change so that the best minds can shape the world of tomorrow.
Located in the Asian powerhouse for research, digitalization, higher education, and innovation, and the epicenter for the green transition in China, Innovation Centre Denmark, Shanghai is the trusted advisor for Danish stakeholders within innovation, technology, science and higher education across China.